Top 5 Things to Know When Choosing a Statement Provider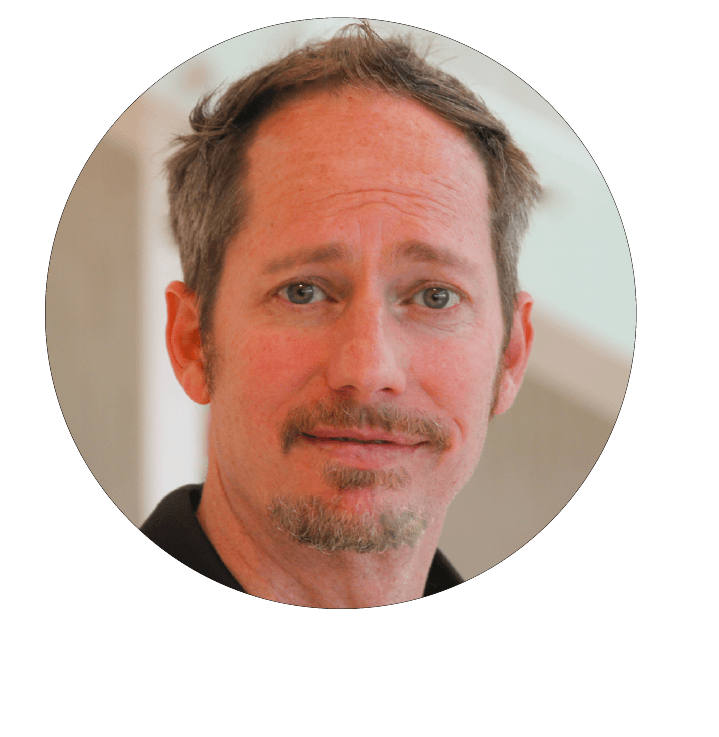 By Michael Wise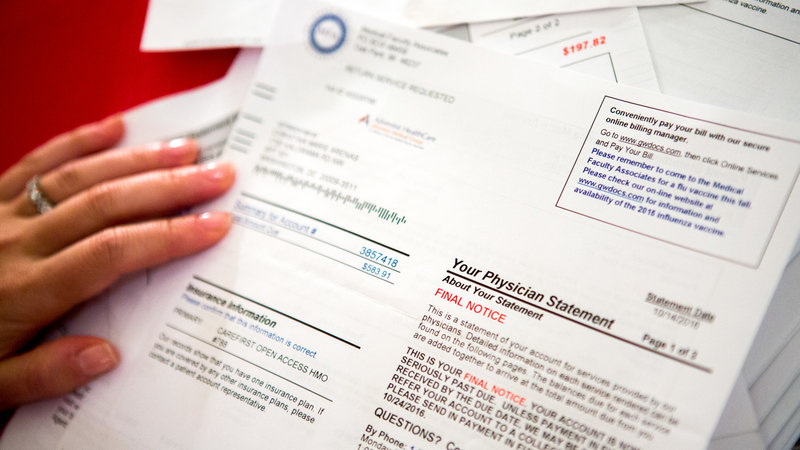 As much as we all hear about how the business world is moving away from print to digital communication, rumors of the billing statement and dunning letter's demise have been greatly exaggerated. These mailings are the lifeblood of the billing department and often the first and most important interaction with the consumer. With so much riding on this "first impression," choosing the right statement and mailing vendor shouldn't be strictly about price. Here's five additional areas to consider:
1. Compliance & Data Security
If you're mailing out summer fashion brochures, compliance and data security doesn't really matter. However, transaction mail like medical statements and collection letters are regulated by some of the most powerful state and federal agencies and laws in existence. The FDCPA, TCPA, HIPAA, and CFPB all exist to either protect the personal information of consumers and patients, or the method and messaging used by businesses attempting to communicate with them.
These agencies, regulations, and court rulings have the power and authority to fine, legally prosecute, or even incarcerate if data is breached or consumer protections are violated.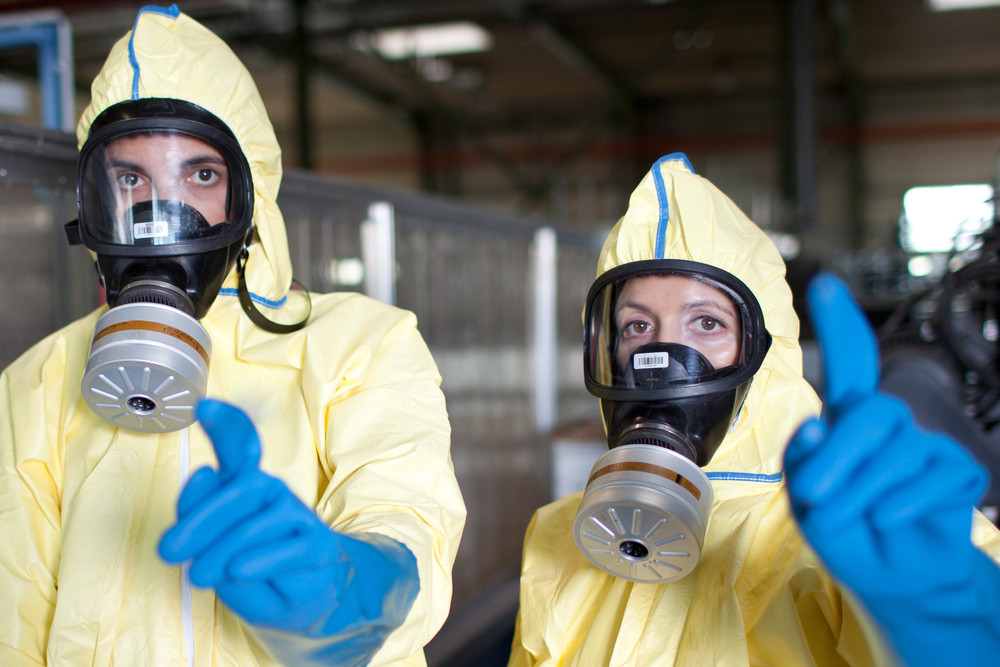 Does the print and mail vendor specialize in the healthcare and collections industries? Are they HIPAA HIGHTRUST Certifed?
Why is this important to ask? Printed documents that contain private healthcare information must be kept secure (both in electronic form and print) the entire time at the print and mail facility. That means access to these protected documents must be restricted to authorized personnel only in order to be HIPAA compliant. That often means "quarantining" pallets of bundles and boxes in a secure "cage" while they await transit.
A print and mail vendor that predominantly sends marketing letters is less familiar with data security protocols and less likely to execute them in a consistently compliant manner.
If your Bed, Bath & Beyond coupon ends up in your mailbox, it's not the end of the world. You'll get another in a couple of weeks. What about your lab results? Or a collection letter? For the collection and healthcare industries, mismailings are a very big deal.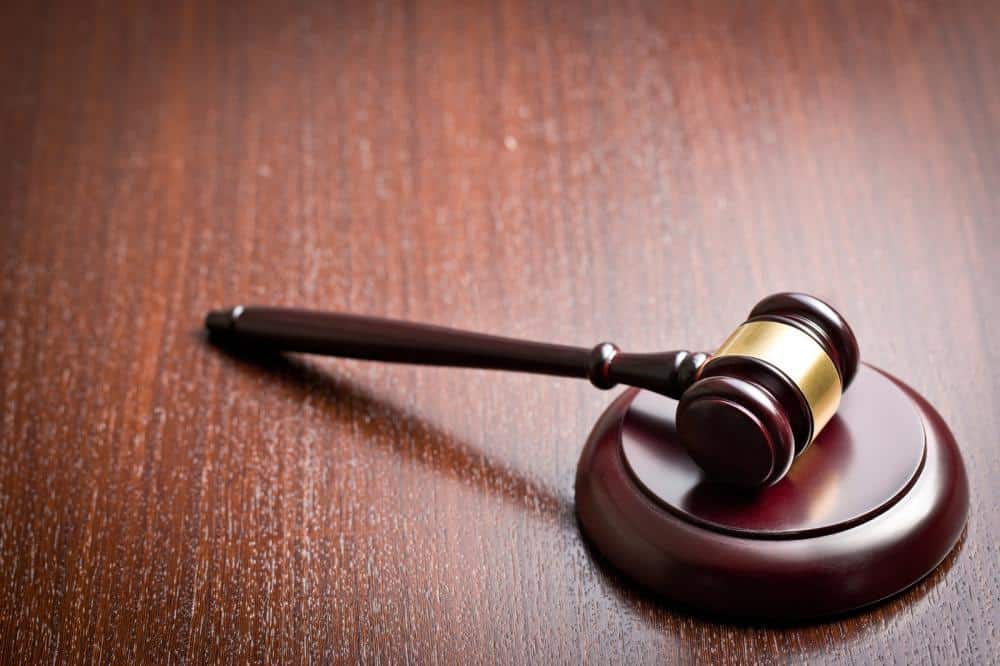 How accurate does your statement vendor need to be? Would you be comfortable with 99% accuracy? Probably not. What about 99.9%? That's usually the "gold standard" for claiming something is essentially foolproof. Consider this:
An average size commercial print shop could send out 1 million pieces of mail a month. 99.9% accuracy means 1000 letters get mailed to the wrong address every month.
What is the statement vendor's process to ensure mismailings don't happen? What checks and balances are in place at each stage of production and what are the procedures when an error is caught?
3. How easy is to make changes and updates
As a rule, letter vendors base their costs on the ability to "set it and forget it." When you're pricing out vendors, make sure to ask how much they charge for changes to your template. They may say they don't charge for changes, but dig a little deeper. Ask about changes to business rules, design changes, and most importantly, "how long will the change take?"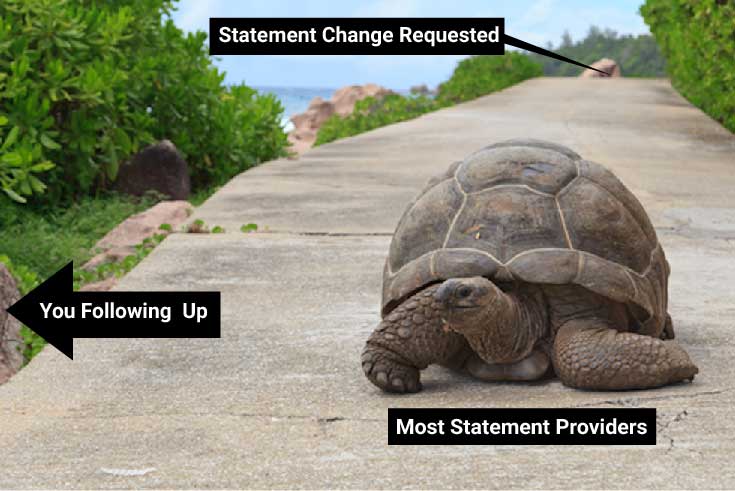 You never know when you'll get a change request from a client, want to split test different versions of your design, or make seasonal changes. You'll want to make sure your vendor can move at the pace of your business.
4. They can provide and securely store digital versions of your statements
Technically, you've already paid for the digital version of each statement, you should have access and control over them. The ability to provide your clients with a way for customers or patients to view their statements online is quickly becoming a "must have." E-Statements work in tandem with payment portals to provide a secure way to view, print, download, and pay for statements without calling the business.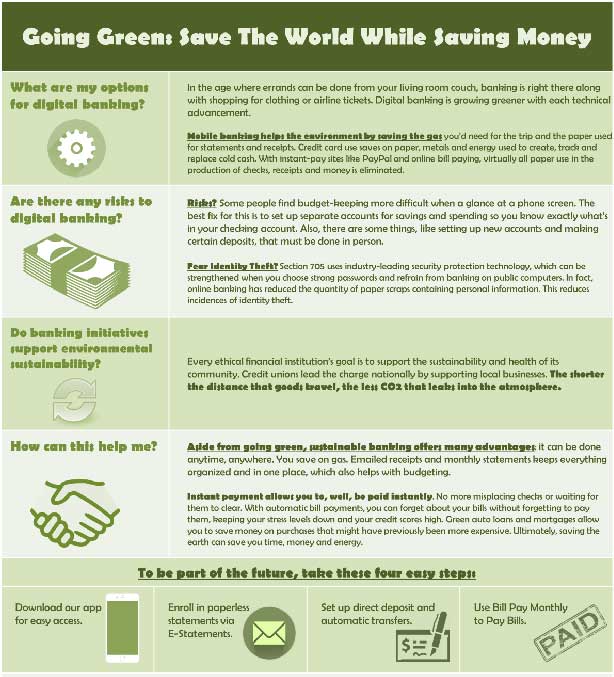 Going "green," or "paperless," is a huge initiative for businesses trying to reduce print and postage costs. It's also proving to be a way to speed up the revenue cycle as email or text notifications to view a bill online reach consumers instantly, while paper statements can take days to mail and open.
5. Do they incorporate enhanced design features?
Just because you're mailing out a collection letter or medical billing statement doesn't mean the basic principles of advertising and decision science don't apply. Has the statement vendor done any research or applied any "heatmapping" principles to the templates they offer?
Can the statement vendor produce dynamic elements like unique log in codes, pin numbers, or QR codes (with embedded account numbers)? All of these enhanced features increase statement performance and are great selling points when attracting new clients.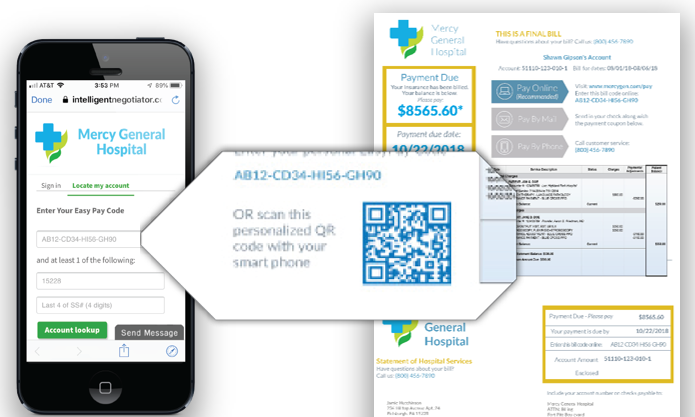 Want to know more?
Whether you're looking to upgrade one part of your billing process or the whole enchilada, we can help!
Resources & Articles For Managing Your Finances On Your Own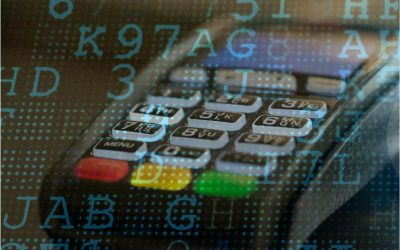 P2PE devices are PCI-validated technology that keeps cardholder data secure and can take your business network out of scope for a PCI audit and protect your customer's credit card data.
PCI-validated P2PE solutions encrypt cardholder data and can take a merchant's network out of PCI scope.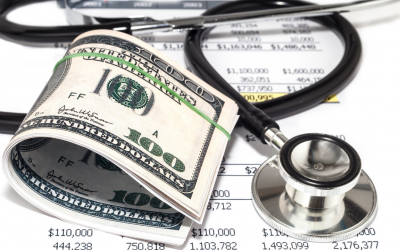 Many providers are finding out too late that the traditional patient billing process is not working on higher balances and significantly more needed revenue is speeding its way towards third-party collections—the last stop before bad debt.
We asked 675 patients a series of questions about High Deductible Health Plans, the obstacles they face when paying medical bills, and what balances would require them to pay by credit.