Leveraging Self-Service, Convenience, and Automation to Maximize Collections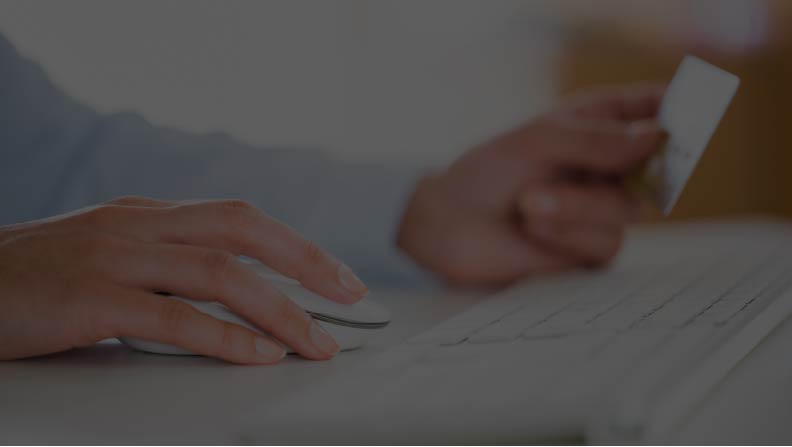 Have you been considering adding a self-service portal to your business, but just aren't sure where to start?
Self-service, or digital collections, has moved beyond just a set of buzzwords in the ARM industry to become a major shift in operational strategy. High employee turnover and a difficult labor market has also forced many businesses to approach collections differently.
By leveraging self-service portals for your collection efforts, you can automate the debt collection process and drive business growth. Instead of spending unnecessary time handling repetitive tasks on the phone, staff can focus more attention on accounts at higher risk for non-payment.
Choosing the right self-service payment portal for your business might seem like a daunting task? To help simplify that process, let's start with the basics.
What's the benefit? For patients, the benefit isn't immediately noticeable—account numbers or unique access codes will both require a patient to find their statement to pull up their records. However, when used properly, Unique Access Codes can be used to shape and refine the consumer experience by catering to their preferred communication and payment preferences. 
What is a self-service payment portal?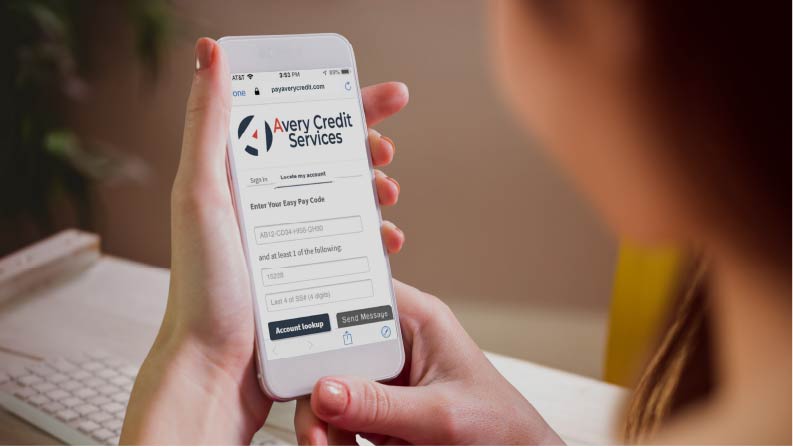 A self-service portal is more than just a webpage for making online payments. It would be great if every consumer went online and instantly paid what they owed. But that's increasingly not the case. Consumers have questions and often want options. A self-service payment portal allows consumers to resolve many of these issues without speaking with an agent. This is great for businesses that already have an established collection process, but need to make it more efficient.
 The inherent benefit of self-service portals are two-fold: they provide convenience and flexibility for consumers, while at the same time eliminating countless hours of unproductive phone calls.  Self-service portals allow consumers to resolve their debt when they are motivated to do so—often after normal business hours.
 Self-service portals can automate much of your collections workflow by allowing consumers to verify their own identity, view their balance or billing statements, then see all of the payment options available.
 The great thing about self-service portals is that they are available 24/7. This ensures that your customers have the convenience to log in at any time of day or night, even on weekends. In fact, almost 20% of payment portal transactions happen after normal business hours.
The role of self-service in the collection industry
Self-service portals are gaining in popularity, especially with younger generations of customers. According to a recent study, roughly 80% of millennials expect businesses to adopt self-service options.
 Only about 1 in 5 of the participants in that same study expected businesses to use the phone to reach them for payment. Those who didn't prefer self-service cited inefficiencies and long wait times as the main reasons they would rather talk to a representative.
 Part of this is attributed to millennials' preference for convenience.
 For example, they expect to be able to handle most customer service-related issues without phone conversations. As a result, businesses are looking for ways to become more convenient and self-service is a great start.
What are the benefits of adopting a self-service portal?
First, self-service portals can significantly reduce operational costs. It costs 8 times more to collect a payment manually over the phone than it does self-service. Second, self-service portals shorten overall billing and revenue cycles by making the payment process personalized and frictionless.
Self-service portals that allow consumers to create or manage their own payment terms also result in higher levels of accountability to fulfill their commitment.
Finally, self-service portals help businesses build trust with their customers.
When businesses give consumers the option to receive information and manage balances on their own, it creates a better overall experience. And we all know that a satisfied customer is far more likely to engage with that business in the future.
CASE STUDY
A leading third-party accounts receivables company was searching for a more profitable way to engage consumers with special discounts and settlement offers.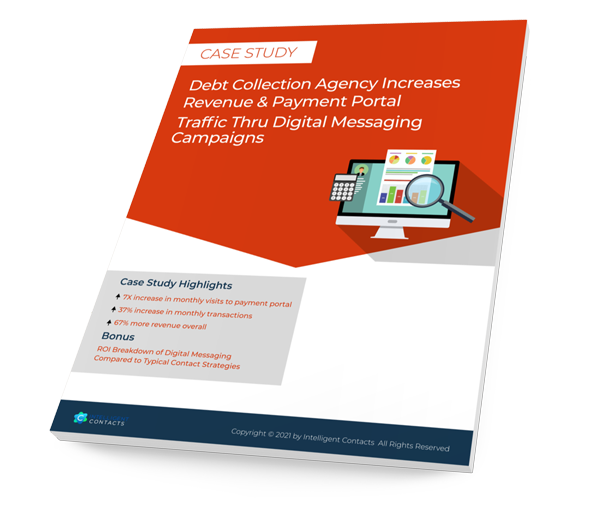 5 KPI Metrics You Should Be Tracking
Is your company missing its' revenue numbers and you have no idea why? Well-defined KPIs allow owners to measure and track the underlying operational objectives critical to business success.
Best practices for adopting a successful self-service portal
To see the real benefits of self-service portals, you have to maximize them. That means getting the most out of your self-service portal without sacrificing time or resources.
 So let's cover a few of the best practices to adopt the right portal for your organization:
Choose a payment method that works for your consumers
Some consumers will prefer to pay over the phone, while others might only feel comfortable paying online or through an automated payment VIR. The key here is to provide options.
If you only offer a single payment method, then you're likely to leave a lot of money on the table. For example, if you only offered self-service payment options, then consumers who insist on providing payment information to a live person, won't be able to pay.
Offer a variety of methods and let your customers choose the one that they're most comfortable with. That way you'll maximize the benefits for everyone.
Make sure your portal is easy to use and understand
User experience is extremely important regarding self-service portals. Consumers are more likely to use a portal when the payment process is straightforward and easy to understand.
Creating a frictionless payment experience means minimizing or eliminating as many obstacles as possible. The first step is making the login process as easy as possible. If an account number is needed to login, provide an image on your homepage to help consumers locate it.
Once the consumer has logged in, make it easy for them to quickly find and select their preferred payment option. Consumers may still have questions at this point. This is a perfect use case for including an FAQ section in your self-service portal. Remember, if a consumer has made it this far, they likely want to finish it on their own.
In some cases it might be necessary for a consumer to work with a representative, so making your business phone number easy to find is always a best practice. In addition, some businesses have found webchat to be an even more efficient and effective option.
Take advantage of mobile-friendly features
The younger generations make up a large part of your customer base. By 2020, millennials will make up 50% of the workforce.
More and more, they are going mobile. In fact, a recent study showed that roughly 90% of younger employees check their phones every 15-90 minutes, even during the workday. But this trend isn't only among millennials. Almost by necessity, older generations are becoming increasingly comfortable using their smartphones for business communication and payments.
That means that your self-service portal has to be mobile-friendly. If a consumer has to pinch and pull in order to navigate and make a payment, they likely won't. Having a mobile-first design is a must for any business reaching out to consumers in their 40s or younger.
Essential Features of a Modern Payment Portal
Direct integration with existing data sources
The more information you have, the better. If your self-service portal is directly integrated into your existing systems, then you can access information about your customers without having to manually enter it.
 Through integration, the self-service portal will be able to pull in information from your CRM, billing systems and more to provide a complete picture of each customer. Not only does this increase convenience for customers, but it can also increase the accuracy of payments.
 With Intelligent Contacts, for example, you can access customer information straight from your CRM, like purchase history and payment preferences. You can also stay updated on account status changes in real-time.
 This won't only increase convenience for your customers, but it will also increase the accuracy of their payments.
Robust reporting and analytics
Real-time visibility into all of your payment transactions provides the most accurate and up-to-date picture of business cash flow. This information is especially helpful when it comes to projecting expected revenue from active payment plans. If cash flow is insufficient, you might need to adjust your business rules accordingly.
Today's most advanced self-service portals also track and provide important demographic and behavioral data about visitors. For instance, the most popular time of day or day of the week for consumers to make a payment. Or, a comparison of conversion rates by device, region, or age.
Leverage a Self-Service Portal for Better Collections
Self-service portals give you the option to greatly improve your collection process. You get the benefit of increased revenue, while customers get more choice and flexibility.
As consumers become increasingly harder to engage with a phone call, the role of self-service and "digital collections" only stands to increase. Choosing a self-service portal that will give your business all of the features to succeed today and tomorrow, is one of the most important decisions your business can make.
If you want to see the benefits of self-service and convenience in action, schedule a free Intelligent Contacts demo. Our AI-powered platform is designed to help you maximize collections and improve your bottom line.
Want to know more?
Whether you're looking to upgrade one part of your billing process or the whole enchilada, we can help!