No Cost Credit Card Processing
No cost credit card processing is a way to pass the merchant fees a business is normally charged by banks and credit card companies onto the consumer as a convenience fee.
How does no cost credit card processing work?
What if your company had zero cost for all credit card and debit card transactions it processed? Our credit card processing solution passes the cost of processing each transaction to the customer in the form of a service or convenience fee.
It's an ideal system for government agencies, cities, counties, states, and court systems, but it works just as well for any industry – even retailers.
This service is available almost everywhere, but a few states have reserved this special service just for their government. We can help navigate this, but please keep in mind that No Cost Credit Card Processing is limited in a few states.
No Cost Credit Card Processing the Way You Want it!
Any Method
Accepting credit and debit cards, ACH, eChecks, and more without paying crazy high fees.
Any Channel
Accept payments 24/7 through phone, web, email, IVR, text, and of course in person. Payment reminders, scheduled or recurring payments, and self-service payment options maximize convenience for you and your customers.
Any Setup
Decide how to accept deposits, which types of transactions No Cost Processing covers, and what name for the fee makes the most sense for your business.
Percentage of Businesses Eligible for No Cost Processing
Monthly Savings for a Business Taking $25,000 a month by Credit/Debit Cards
Monthly Savings for a Business Taking $25,000 a month by Credit/Debit Cards
Intel You Can Act On.
As always, Intelligent Contacts clients have access to the Intelligent Payments Merchant Gateway which provides comprehensive payment reporting from all sources and all payment channels. Online access from any computer or mobile device provides up to the second information about transactions processed and valuable insights about how your customers choose to pay.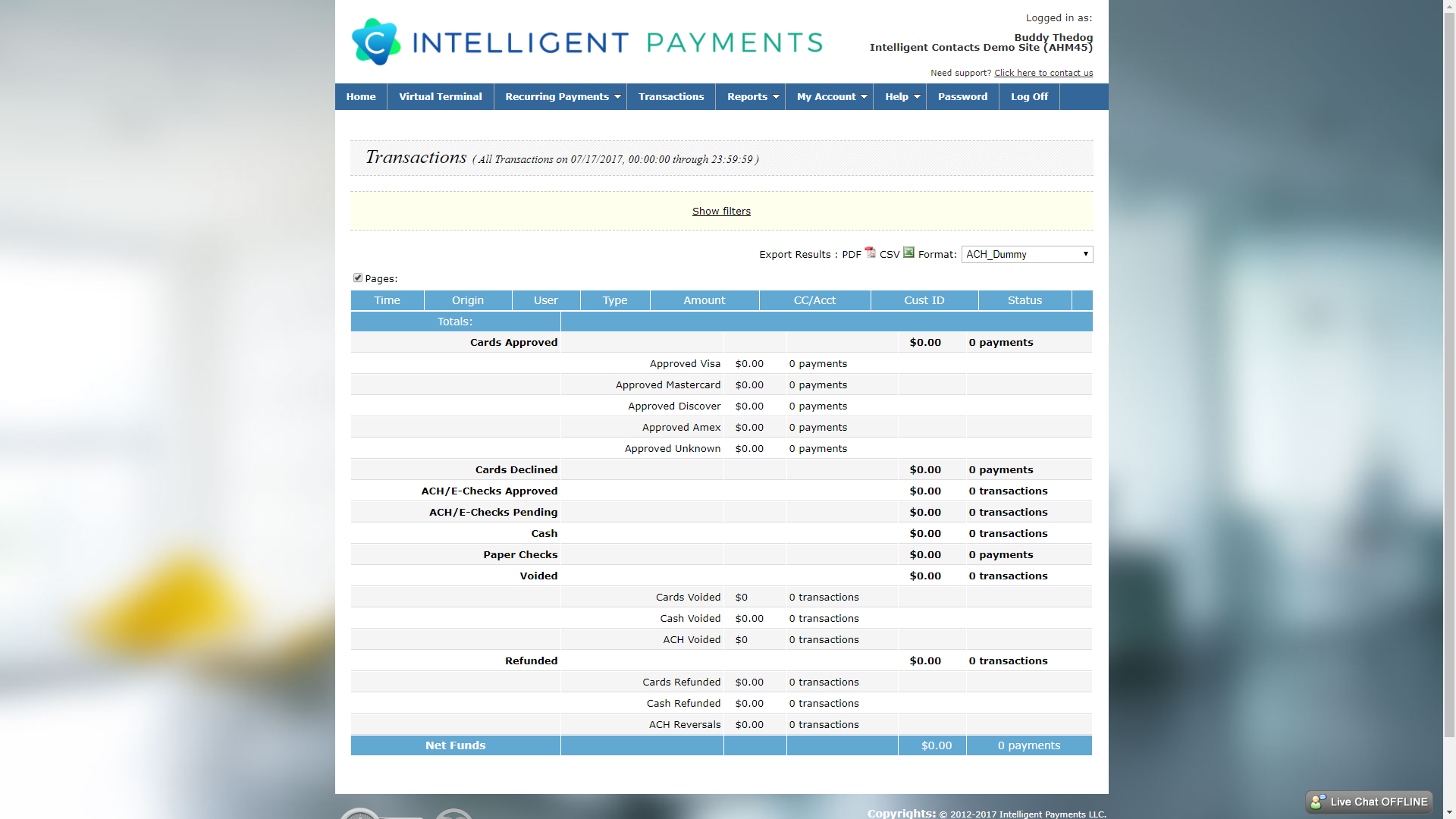 We Know Security.
As a leading communication solutions provider, the safety of your business is Intelligent Contacts' top priority As a partner with Bluefin Payment Systems, we offer a secure P2PE system in order to keep you and your client's information safe. Our payment systems are completely secure and meet all PCI security standards. We keep your and your customer's information safe with our no cost credit card processing solutions!