ASK FLO: How Does Text Messaging Fit Into My Revenue Cycle?
In this blog series, our contact and payment guru "Communication Flo" answers many of the pressing questions in today's call/contact center, accounts receivable and revenue cycle management industries.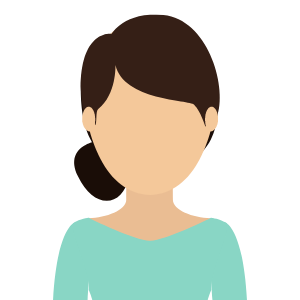 Dear Flo:
I work for a doctor's office, and yesterday we had a meeting about making payments easier for our patients. The topic of text messaging came up, and we like the idea. However, we have questions – What's the best way to tell patients about it, and how do we even implement such a thing?
Thanks for your help!
Sincerely,
Wannabe Texting Techie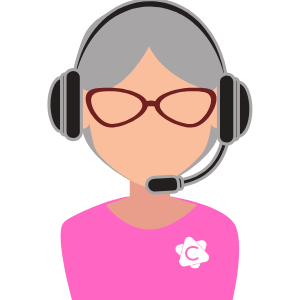 Dear Wannabe,
Imagine if you were able to just text this question to me and get a response. Would that be enough for you to sign up for such a convenience? If so, the principle is the same. The advantages sell themselves. So, you don't have to worry about giving them some of that cough syrup that makes them feel great and use that as part of your persuasion strategy. Not that you would do such a thing, but my grandkids try that stuff on me all of the time. And it works. But that's not what we're doing in this case, so here are some things to consider:
Don't Forget About TCPA
(It could cost you )
I'm so relieved to know that you didn't just start bulk-texting patients after your meeting. That could have been a TCPA violation. When TCPA regulations were written, many cell phone plans would limit, or charge extra, for sending or receiving text messages. Because of this, you must obtain consent from your patients to send text messages to their mobile phone. Not following these regulations can lead to multi-million dollar lawsuits.

Not only do you need to get consent, you need to make sure the patient knows exactly what they're getting when they sign up. Once your patient consents, it's important to only send the types of messages you promised. Prime example: Outcome Health's $2.9 million dollar lawsuit.
Put yourself in the patient's shoes…how would you feel if you agreed to receive texts to receive appointment reminders, and you were spammed with random health advice, or promotional offers for supplements?
If you like that kind of spam, ignore that question and pretend that you don't like it. Most people don't.
Texting Important Communication
(The exception)
As a general rule, the safest types of patient-provider text messages are transactional. This can be appointment or billing reminders, alerts that health information is available, or links to follow-up instructions (pre-op, pre-registration, home healthcare, etc.). You'll see some examples of patient messaging in this fun little video:
If you need something in writing, this is a good TCPA text messaging guide.
Remember, before implementing an automated text-messaging campaign at your hospital, clinic or medical practice, understand that everyone enrolled must have already given prior consent.
In order for consent to be valid, the patient must be told two things. How you intend on communicating with them (by SMS message, automated voice message, or a voice called dialed automatically), and the specific reason, or purpose, of that communication (to send appointment or payment reminders, etc.).
Getting Patient Authorization
(You have options)
The first and most important step towards text messaging with patients is consent. Consent can be expressed over the phone, by checking a box on a form filled out during the office visit, or online through a digital checkbox. If you plan on sending patients promotional messaging, you must include that information in your opt-in description.
As for specific ideas, I would say get it while having your typical interactions with your patients.  In other words, incorporate it into your current processes:
1. In your lobby/check-in & out area: When they first arrive for an appointment check-in, ask them if they'd be interested in the texts and give them a form.  You can also do this when they check out. If you're talking to a patient who is scheduling an appointment anyway, it's the perfect time to ask. 
2. Phone call or email: If you're already communicating with them via phone or email, work it into your messaging. It's perfectly okay to send them an email that makes them aware of this new convenience offering. Yes, make sure you explain to them that this is something that benefits them and improves communication.
Implementing the Technology
(It's easier than you think)
Text messaging campaigns can be one-way (a simple reminder with hyperlink) or two-way. Two-way messaging allows for a virtual conversation to take place over text, where a patient chooses from a list of choices.
Once a messaging campaign is set up, you can easily make changes or even interact live with your patients during the campaign from your office computer. 
When choosing a medical patient communication software, make sure your technology partner has a comprehensive knowledge of TCPA and HIPAA laws, and a staff that takes a personal interest in your success.
Want to see how a two-way text messaging campaign works? Text ICDemo to 55678