Payment Processing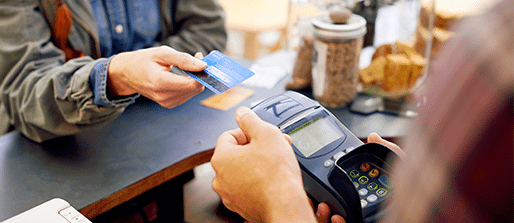 Generate Revenue Faster
.
Rapidly converting contacts into new revenue is a key part of the Intelligent Contacts solution and what we call Intelligent Payments. We deliver increased revenue by offering multiple payment channels and online tools, anticipating nearly every way that a customer could want to pay. The Intelligent Payments Suite helps put funds in the bank faster and at a lower cost than other companies. We automate the entire "Contact to Cash" process.
Merchant Accounts
.
Intelligent Contacts provides complete solutions for businesses to accept payments in every possible payment method. Whether you are a brick and mortar retailer, online merchant, take payment by phone, or all of the above, Intelligent Contacts is here to help you complete the sales cycle and get cash in the bank. Intelligent Contacts offers extremely competitive payment processing rates and provides free online tools that others charge thousands for. Our pricing is 100% transparent and ensures that our clients receive the best possible rates on over 1,600 different types of cards. No surprises, nothing hidden. More »
Intelligent Negotiator
.
Collect money constantly, even outside of business hours. Intelligent Negotiator offers a secure and convenient web portal through which account owners can choose to pay in full, negotiate a settlement, or arrange a payment plan. Far more powerful than a simple "make a payment" site, Intelligent Negotiator unemotionally evaluates payment arrangement and settlement offers. You set the business rules it follows. Sit back and let the Intelligent Negotiator send out payment reminders, required notifications, and electronic confirmations. Reduce late and missed payments by offering a wider variety of ways to pay. More »
ACH/eCheck Payments
.
One solution with many options, Intelligent Payments gives you the power to accept both one-time and recurring payments directly from consumer bank accounts. Securely accept checks over the phone and directly deposit the money in the account or accounts of your choice. Even use our customizable web portal to let customers pay and manage accounts hassle-free. More »
Electronic Billing – EBPP
.
Securely deliver bills, invoices, or statements to consumers or businesses through Electronic Bill Presentment and Payment (EBPP). Bills delivered through EBPP are conveniently paid from the bill itself, not an external website. Each delivery and transaction is fast and completely secure. EBPP is compatible with every other Intelligent Contacts solution. Save you and your consumers the time, money, and frustration of traditional billing methods. More »
PCI Certified P2PE Solutions
.
Partnered with Bluefin Payment Systems, Intelligent Contacts offers one of the only PCI certified P2PE systems in existence. As a leading provider in payment processing, your security is one of our top priorities. P2PE ensures that card data is always protected. Reduce your PCI scope and protect yourself from data breaches. More »
For more information about PCI compliance and P2PE solution requirements, visit the PCI Standards Council website here: https://www.pcisecuritystandards.org/document_library
EMV Technology
.
Europay Mastercard Visa (EMV) technology is becoming more and more common in the United States and worldwide. EMV smartcards include embedded computer chips that authenticate the card before the transaction can be completed. Unlike cards with magnetic strips, EMV cards are much more difficult to duplicate. This new technology provides an additional layer of protection against fraud at the point of sale. Protect cardholder data and dramatically reduce your risk of fraud.